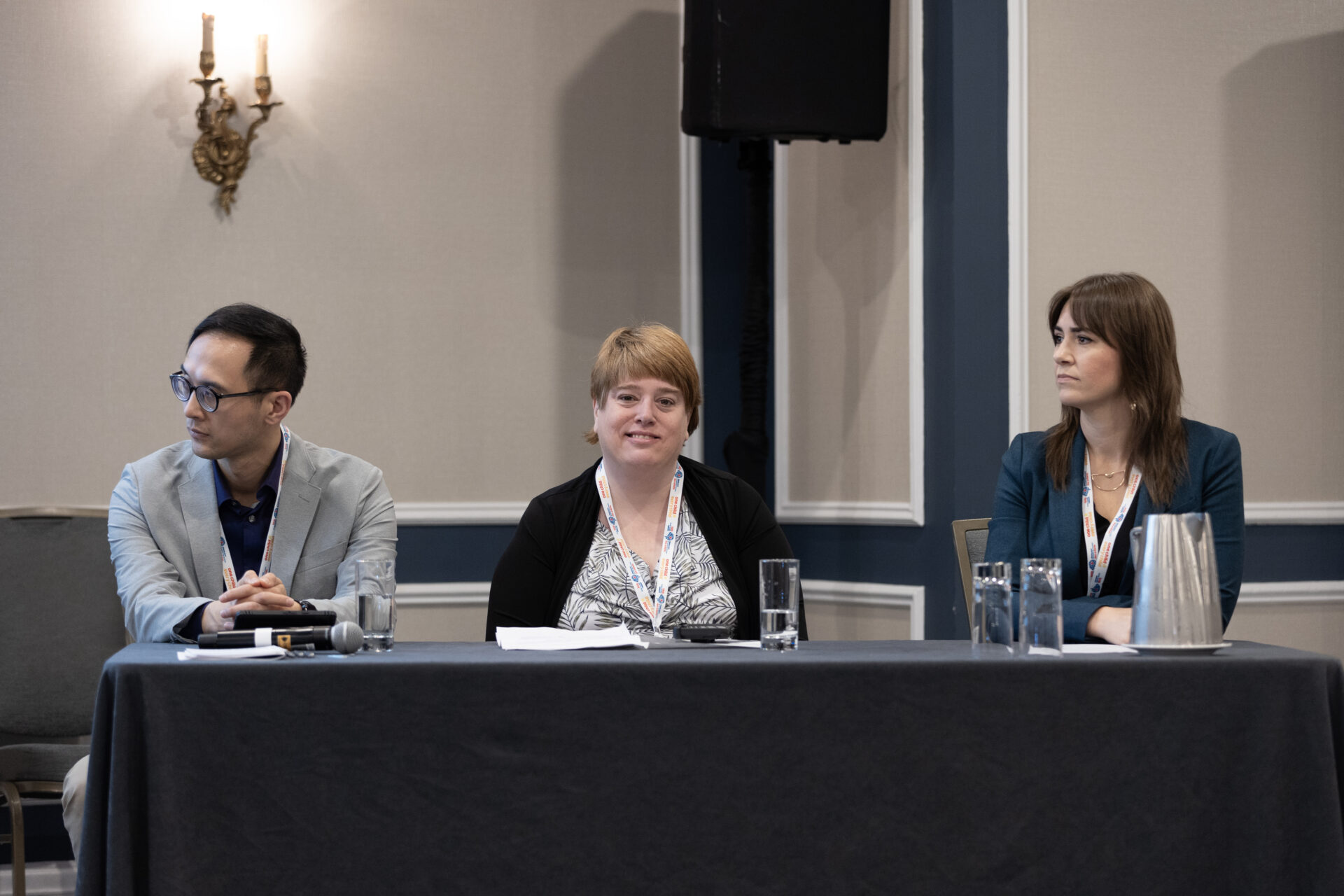 Overview
Join us at the 10th Annual Canadian Autism Leadership Summit taking place in Ottawa (ON) and via livestream from April 17-19, 2024!
The Summit is the key community event where over 200 Autistic self-advocates, researchers, politicians, service providers, and policy makers from across Canada come together to discuss, debate and develop recommendations for policies and strategies that benefit Autistic people in Canada.
CALS2024 Themes
Inform

We will gather experts with updates on the National Autism Strategy (NAS) and the development of national disability policy for Canada that addresses the diverse needs of Autistic people and their families.

Implement

We will identify policies, programs, services and supports with the potential to strengthen the impact of the National Autism Strategy.

Innovate

We will explore valuable processes, promising and emerging practices, ideas, and research that can advance our collective work.
Sessions
Please note that session titles are subject to change. Stay tuned as we announce more updates on this page!
Sessions
National Autism Strategy: Federal Government Update
National Autism Strategy: Regional Government Perspectives
From Strategy to Action: Perspectives from Community Organizations
Third Annual Jim and Ginette Munson Autism Leadership Award Ceremony
Building a Shared Understanding of the National Autism Strategy: A Close Group Reading and Analysis
Community Showcase: A Networking Session with Posters and Visual Displays
Overview of Autism Alliance of Canada's Initiatives
Disability Policy in Canada: Updates from the Federal Government
Autism Strategy Development: Learnings from Around the World
Strengthening Our Collective Voice: Tools and Resources
Including Autistic People Everywhere: From Governance to Frontline
Innovations and Insights Across the Lifespan