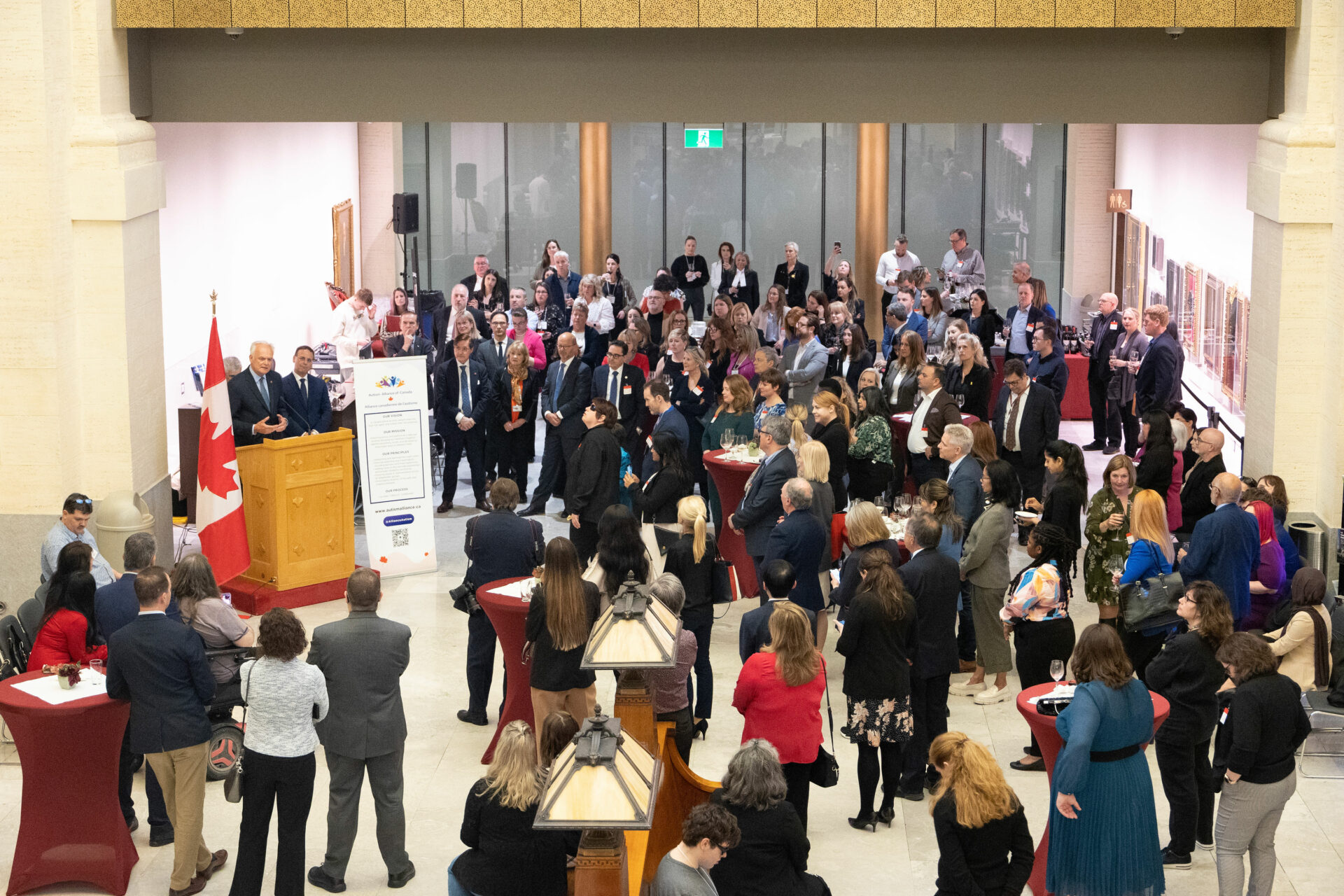 We guide autism policy in Canada by bringing research and community perspectives together.
Who we are
Autism Alliance of Canada is a pan-Canadian network with a broad and diverse membership of Autistic people and their families and support persons, as well as clinicians, researchers, policy influencers, service providers and organizations from across Canada.
We work together as a shared leadership movement to champion a National Autism Strategy that ensures Autistic people have equal rights and opportunities for full participation and acceptance in Canadian society. We harness the power of collective impact as an inclusive organization whose members, board of directors and staff reflect our commitment to Autistic participation in all aspects of our work.
Becoming a member of Autism Alliance of Canada is critical in the work that the Alliance is doing. This is an opportunity for all agencies, self-advocates, families to come together as a collective. It is an opportunity to put our differences aside and come together as one voice in order to make the changes that are necessary.