On April 26 2022, we hosted our 2022 Annual General Meeting. Highlights of the 2022 AGM included:
Election of our new board members: We welcomed four new members to the Board of Directors: Gail Francis, Priscilla Bunham Riosa, Pascale Castonguay and Anne Kresta.
Year in Review: Presented by Margaret Whalen, our Year in Review highlighted projects, reports, and events that we have been involved with over the last year.
Voting on our suggested name change to Autism Alliance of Canada
Guest panel, "Exploring Community Support though Indigenous Perspectives in Alberta."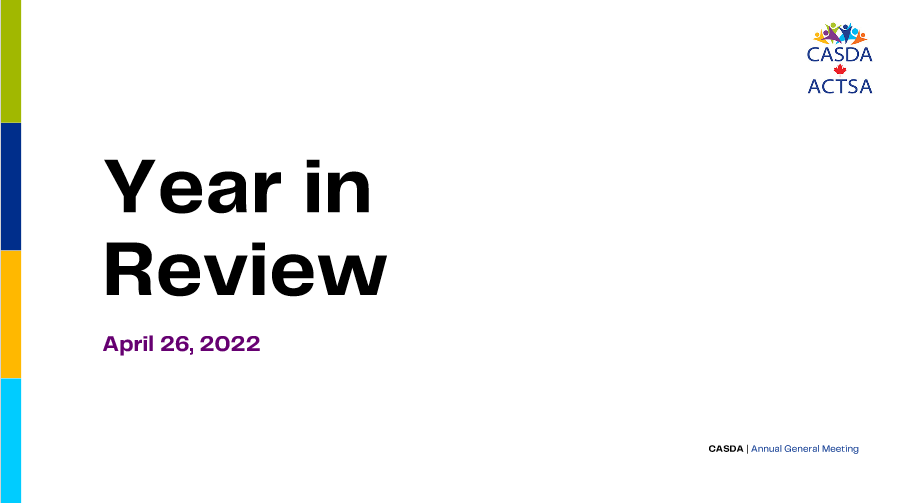 Autism Alliance of Canada's (Formerly Canadian Autism Spectrum Disorder Alliance, CASDA) Year in Review
Dr. Jonathan Lai, Executive Director of Autism Alliance of Canada, shared an overview of the development of Autism Alliance of Canada's various initiatives, projects and accomplishments over the last year.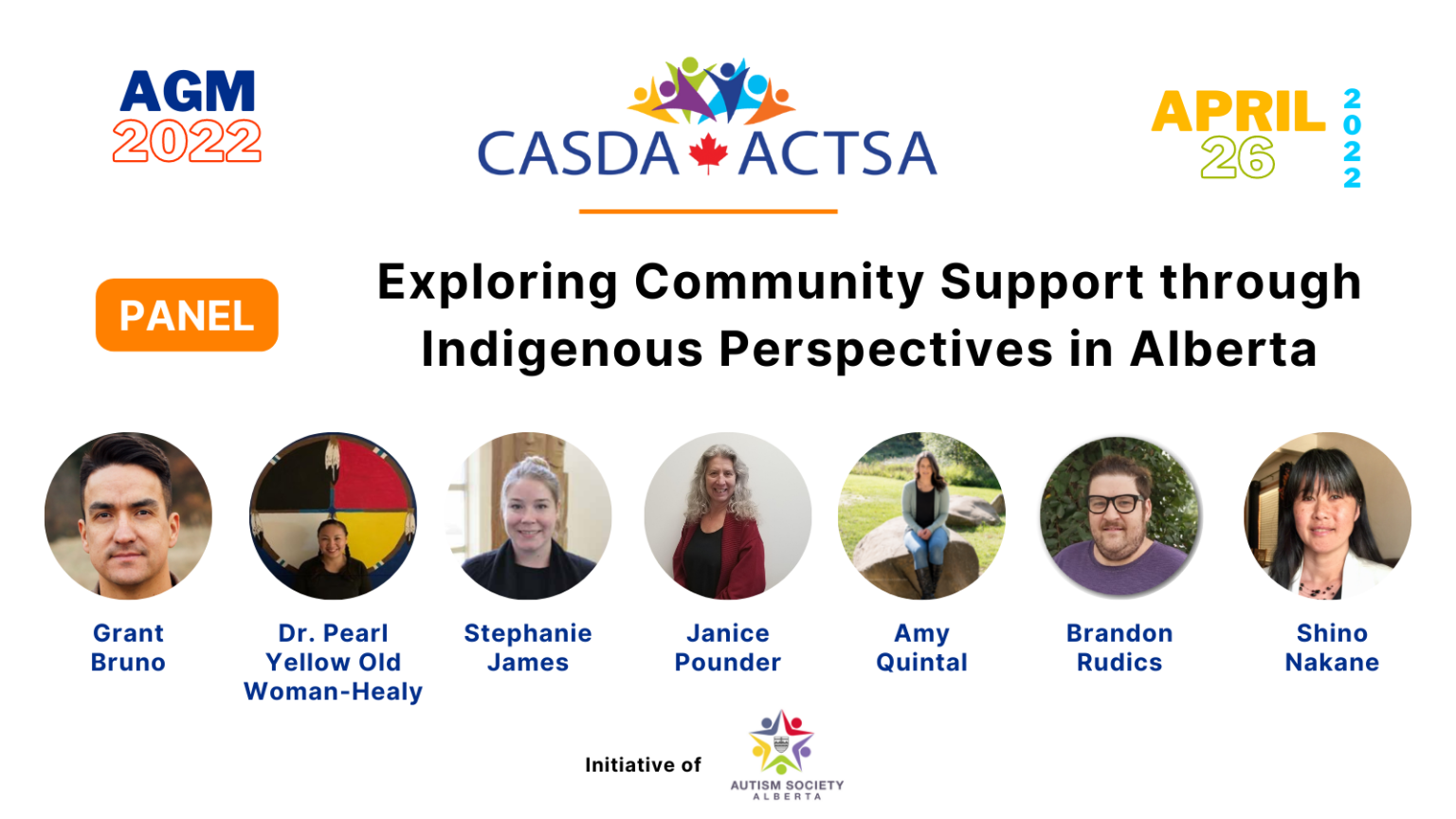 Guest presentation:
Exploring Community Support Through Indigenous Perspectives in Alberta
This panel discussion featured the following presenters:
Grant Bruno, Chair, father to four amazing children, two of which are on the autism spectrum, and a registered member of Samson Cree Nation.
Dr. Pearl Yellow Old Woman-Healy, member of the Siksika Nation and mother of an adult child with autism.
Stephanie James, mother of a neurodiverse child, Family Support Worker at Autism Calgary.
Janice Pounder, Program Coordinator, Crowsnest Community Support Society.
Amy Quintal, founder of Cohesive Communities, currently completing Indigenous Master of Social Work.
Brandon Rudics, volunteer at Chinook Autism Society, Autism Alberta.
Shino Nakane, Moderator, Provincial Director for Autism Society Alberta, Acting Chair for the Premier's Council on the Status of Persons with Disabilities, an advisory body for the Government of Alberta.