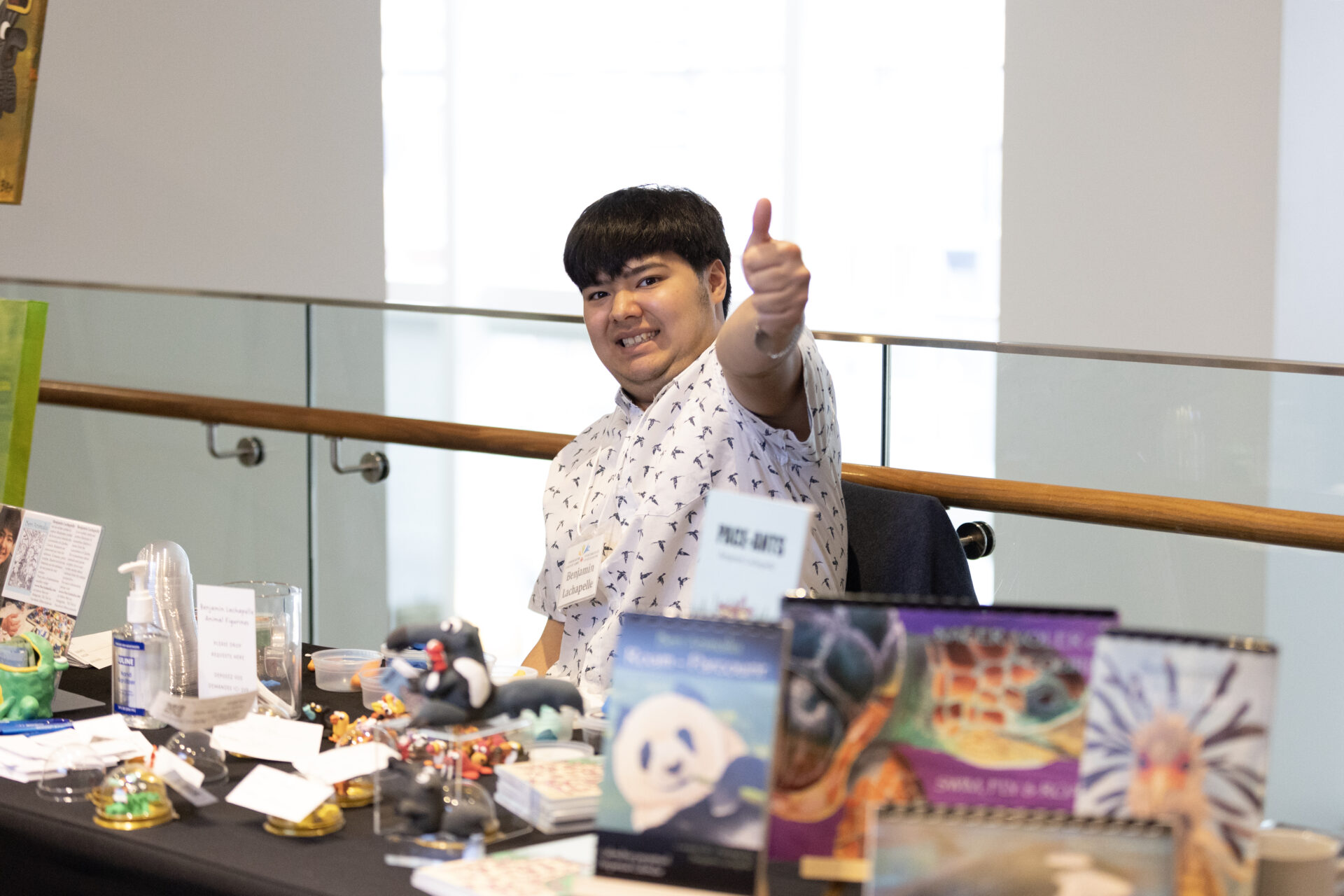 Overview
This upcoming Summit, we are delighted to host the CALS2024 Community Showcase: A Networking Session with Posters and Visual Displays!
The purpose of this in-person networking session is to share information, spark conversations and create opportunities for collaboration with other attendees.
Types of Submissions
Lived Experience Display

If you are a person with lived experience and would like to share your story related to the CALS2024 themes.

Academic Poster

If you are a researcher, student, or trainee and would like to showcase findings of your research related to the CALS2024 themes.

Organizational Display

If you are an organization and would like to showcase one or more of your initiatives related to the CALS2024 themes.
Submission Guidelines
Before you Apply
Submission Deadline
The deadline for submitting your visual display or academic poster is January 14, 2024 at 11:59PM PST. Applications received after the deadline will not be considered for review. Please ensure that all required information is provided accurately and completely.
Travel and Accommodation
Selected presenters will be responsible for making their own travel and accommodation arrangements for CALS2024, taking place April 17-19, 2024 in Ottawa (ON).
Visual Display Production Costs
Selected presenters will be responsible for covering the expenses associated with producing their visual display or academic poster, including printing, design, and any other related costs.
Language Requirement
The visual display can be in either English or French. Selected presenters can choose to present and engage with participants in either language.
Display Stand
To showcase your visual display or academic poster, the CALS2024 Planning Team will provide display stands at the venue. More details and technical specifications will be sent along with the acceptance notification.
Agreement to our Conflict-of-Interest Policy
The conflict of interest policy is designed to assure the highest levels of integrity for CALS. Openly and proactively disclosing conflicts of interest helps members of the audience form their own judgments about presentations and their merits.

Conflicts of interest represent any relationship that might create the impression that bias or prejudice could affect the integrity or objectivity of material presented at the meeting, and lead to questions about the speakers' motives. Conflicts of interest often arise from financial connections or affiliations between a presenter and a commercial sponsor involved in the activity, and/or a business linked to any commercial products being discussed. Financial and other relationships with service providers, organizations, agencies or individuals may also suggest a conflict. The existence of these relationships does not necessarily mean there is a conflict of interest, but the audience must be informed of the presenter's affiliation both verbally and in the visual materials used in the course of the presentation.

A conflict of interest declaration must be made by the person who submits the proposal.
After you Apply
| | |
| --- | --- |
| Submission Screening | The CALS2024 Planning Team will carefully review all visual display or academic poster applications, considering the topic's relevance, originality, and impact. |
| Acceptance Notification | Upon completion of the review process, the Planning Team will contact successful applicants January 26, 2024. The presenters selected will receive further instructions and event details to help prepare for their participation at CALS2024. |
After your Acceptance
Travel and Accommodation
As presenters will be responsible for making their own travel and accommodation arrangements for CALS2024, we have reserved a number of rooms at the Fairmont Château Laurier for the convenience of our attendees and presenters. To book your room for CALS2024 at the Fairmont Hotel, please use this link: https://book.passkey.com/e/50678294.
Submission of final materials
Presenters will be requested to submit a copy of their visual display or academic poster to the CALS2024 Planning Team. All visual displays will be uploaded on an online platform so that livestream attendees can access the materials throughout CALS2024.
Accessibility Guidelines
Presenters are encouraged to follow the accessibility guidelines below so that attendees can meaningfully engage and participate during the CALS2024 Community Showcase.

Format
• Align text to the left, and use a consistent layout
• Caption or title all images and graphics.

Font
• Consider font size and the amount of text you use on your visual display or academic poster. Refer to this guide for making documents and displays accessible.
• Use a sans serif font.
• Italics, underlining, shadows, and outlining can make text more difficult to read. Avoid or limit use of these in your text.

Colour
• When selecting colours for your visual display or academic poster, please consider colour contrast. High-contrast colours allow for a more accessible viewing experience, low-contrast colours can be very difficult to read. Use this website for effective colour combinations of text and background.
• Avoid placing text over images or photos.

Language
• We encourage use of plain and accessible language that can be understood by a range of ages and abilities.
• Avoid using jargon and slang words.
• Please review our Language Guide for further information.
We appreciate your understanding and cooperation in following the guidelines outlined above. Should you have any questions or need more information, please reach out to Vicki Price at vicki@f2fe.com.