Autism Alliance of Canada* is pleased to recognize and partner with Dr. Stelios Georgiades, McMaster Children's Hospital Chair in Autism & Neurodevelopment and inaugural chairholder.
This initiative will allow McMaster and Autism Alliance of Canada to expand their collaborative activities in the areas of research, advocacy and policy development. This collaboration will not only support the work of the new Chairholder and enrich their research programs, but provide a stronger voice and platform to amplify calls for policy changes that will benefit Autistic Canadians, their families and caregivers.
I have had the great fortune of being involved with [Autism Alliance of Canada] over the last number of years– working on a number of diverse projects and campaigns all aimed at creating a more unified and strategic approach to delivering autism resources and supports across Canada. Merging the depth of talent and expertise we have at MacART with the momentum [Autism Alliance of Canada] has created in terms of being at the nexus of research, service delivery and policy; I am confident that together we will be able to translate groundbreaking research into meaningful support that provides a greater quality of life for Canadians on the autism spectrum.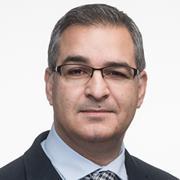 *Autism Alliance of Canada was formerly known as the Canadian Autism Spectrum Disorder Alliance (CASDA). For more information regarding our name change, click here.